I lost my mother to Pancreatic Cancer she when was in her early fifties. I was in my late twenties and we were best friends. This chapter of life is what brought me to where I am today. Witnessing her fate taught me about life, and purpose.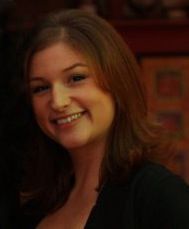 Here are my three favorite life-changing lessons:
1. There's is no greater joy than helping someone feel better.
2. I believe there are times when holistic
health care works better than any other health care procedure or drug.
3. Life is short, love what you do!
This landmark in my journey opened my eyes to a new calling. I took a leap off the corporate ladder and quickly pursued a path to holistic and therapeutic Health Care. The more I was able to seek, the more I found, the more I loved the new journey. I quickly learned the process of the whole experience in it's self was proving be self healing, and continuously reaffirmed my love for this work and it's ability to help others.
It is my mission to find and help individuals directly through sharing knowledge and services that promote optimal well-being. Striving to maintain a space free of negative energy, I vough to promote natural health, healing, well-being and peace in the community.
Welcome, and thank you for visiting Radiant Wellness Studio.

Sincerely,
Mattie Hartley
"Peace. Love. Light... and deep tissue."